Remember we always teach for free with purchase of yarn*
Wrap yourself in a hand-knit scarf or knit one for a gift.
A handmade scarf is a hand-knit hug.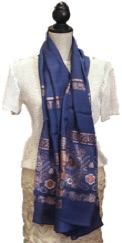 VINTAGE
Ask about
hard to find knitting books and yarns!
CAN'T MAKE THE DRIVE?
We mail order domestically and internationally.
We have the largest selection of yarns, kits, books and magazines (in and out of print). Call or email us today.